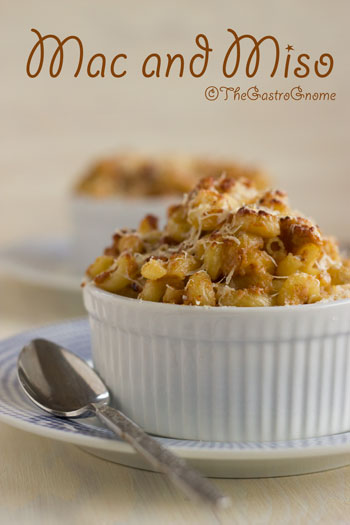 I broke my blog. I wasn't paying attention, and I hit update on something, and it overrode changes I'd made that do minor things. Things I'm sure other people don't even pay attention to, like whether the ads fit in their boxes or not. Whether there is a 'next post' button at the bottom of the page. My blog is broken, and while I designed it my self, I'll be honest, it was a while ago and I can't for the life of me remember how I made it work before.
This was supposed to be a post about inspiration. Specifically about the chef and photographer who inspired the dish above and the photo I took of it. Inspiration becomes a difficult thing to write about when all of a sudden, instead of dreaming up the most wonderful post, I was busy frantically trying to update code.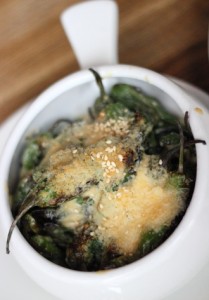 I had planned to tell you a little about my visit to Girl and the Goat, in Chicago. About the shishito peppers we ate there, smeared in a sauce of sesame and miso, the flavor drawn out with Parmesan cheese. It was good, but I really had more to say about that. About how much I love the chef there, how her great attitude shown through on both Top Chef and in the atmosphere of her restaurant.
I wanted to tell you how much fun it was to have spent a day with Clare Barboza, watching a professional food photographer go about her work. To see how she, master of making brown food sizzle and dazzle, put pizazz into a drab dish. About how even though I'd taken her (excellent) food photography classes, I could learn so much by watching how she took each shot. How she did so little, used so little, and yet turned out photos that made you feel so much. Or, you know, drool so much.
Instead, I'm here. Uninspired. Bummed out. Not really sure how to fix my blog, and too tired to think about how to do so. Taking solace the only way I know how: making food and sharing it with all of you.
So, while I am not at my most eloquent, I can still make a good meal. Inspired by the shishito peppers at Girl and the Goat, I made myself that ultimate of comfort foods, Mac and Cheese, only with less cheese and more mis(o).

Mac and Miso
Ingredients
1 lb Dried elbow pasta
2 Tbsp Butter
¼ cup Miso
¾ cup Tahini or sesame paste
⅓ cup Parmesan, grated, plus extra to top
1 cup Milk
Instructions
Just under cook the pasta in a large pot of boiling water (mine was 6 minutes, for a usual 7 minute cook).
While that is cooking, melt the butter over medium-low heat in a very large skillet.
Add the miso to the butter, whisking it in as much as possible.
After about two minutes, add the tahini/sesame paste to the miso and butter mixture, whisking heartily.
Once the sauce has come together in a thick sauce-like consistency, add the cheese and turn heat to low.
Whisk in the milk and turn off the heat.
Drain the pasta when it is finished cooking and add it to the sauce.
Mix the pasta and sauce well, then move into ovenproof serving dish, such as a casserole dish or individual ramekins.
Grate additional cheese on top.
Place under broiler on high for 3-5 minutes, until brown.