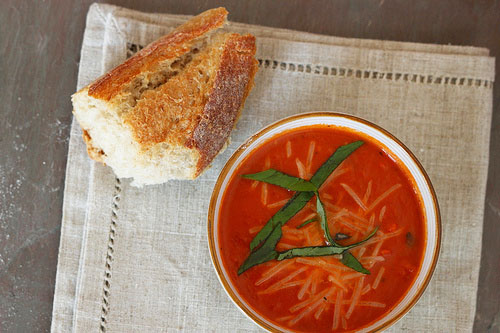 Half a decade ago, I wanted to be a food writer. A local food writer I admired gave me the advice to start a blog. This blog has improved my life in more ways than I could ever count. I'd love to break bread with all of you and tell you the reasons, but I'll share a few here for now.

One recent morning the food world was abuzz about Amanda Hesser's article Advice for Future Food Writers. In reading it, I was disappointed in some of it. In the way it dashes dreams. Little kids hope to be firemen and astronauts, recent college grads, hungry and broke, dream of being food writers. Yet, she tells them:
I can no longer responsibly recommend that you drop everything to try to become a food writer…Start a blog, pitch magazines, go after a book contract, I say, but instead of relying on writing as your bread and butter – and instead of torturing yourself with the rejection and struggle for respectable payment that this will entail — look to other interests in the food industry.
Traditional magazine and newspaper food writing might be circling the drain, but that doesn't mean you can't write about food. She says 'look to other interests' in the food industry, which is right, but I dislike that she excludes food writing. She refers to being a very specific type of food journalist. In my job, I write about food every day. My food writing, in the sense she refers to it, is mostly through my blog. It has gotten me more than I ever dreamed about when I first dreamed of being a food writer.
So I didn't become a professional food writer. And that's A-OK. What I got while aiming for my dreams was even better. Maybe I'm one of the many, bringing down the value of content, but to me, I'm just like a pea in a pod, fitting perfectly in my own little food world space.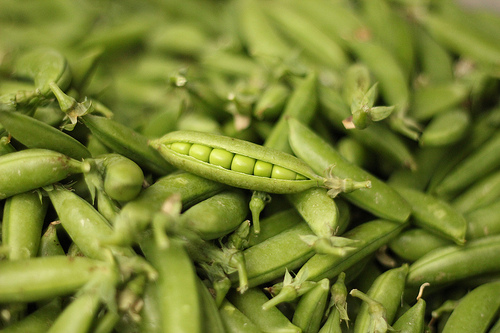 So without further ado, 5 things that dreaming of being a food writer got me:
On my way to chasing after what I thought was my dream job, I got way more than I ever expected: An even better job. I write about food all day as a marketing manager for an upscale grocery store. I'm not limited to columns or AP style. Some days I write tweets, other days I design pretty sayings. One day I'm describing our hand-pulled mozzarella, another day I'm helping my favorite food photographer take a photo of turkey pot pie. I wasn't hired only because of my food writing skill. But every job I've been hired for since I started my blog, I've been hired at least in part because of it. It illustrates a love of food, demonstrates my passion, and shows that I know how to put two words together.
A different way to see the world. Quite literally. When I travel, I go off the beaten path, looking for the right little old lady kneeling over her empanada basket. In Vietnam it led to beer-chugging contests with local journalists. In China I learned that I'd eaten donkey sandwiches the day before. In Mexico I got a lesson in making Pamabazo sandwiches from a grandmother. Everywhere I go, I leave the tourist route in search of something special, and while looking for food, I learn about life.
A group of friends who think like me. Loving food isn't new to me. Having a way to express it to the public was new with the advent of my blog. In putting my passion into written form, I quickly located others who do the same. Soon I found others who'd rather gossip over new varieties of citrus fruit (Have you tried the Sumos?) than new housewives of citrus counties. Not that my friends before didn't come along for the ride–on the way they get to be party to food festivals, cooking experiments, and of course, excellent eatery advice.
Opportunities to do cool things. When I wrote for free to build my resume, I didn't make money. But a chef I interviewed treated me to a free meal at a restaurant where the bill was more than my weekly paycheck at my day job. The time I logged on Twitter brought me entertainment, acquaintances, and a free meal at a restaurant, which, at the time I couldn't have fathomed being able to afford. Now that I have a better job and I can pay for the finer things (and restaurants) in life, I still get excited about opportunities I get from writing. I meet famous authors, I get invited to judge food contests, I get asked my opinion on restaurants by my favorite food writers: Those same ones whose jobs I no longer covet.
A hobby. As the girl who nearly didn't graduate from high school because she was failing photography, I've come a long way. As someone whose first blog was pink and had posts like this: I like to think that I learned a little something along the way. There were days where I didn't want to write. And because it was a hobby, not a job, I didn't have to. More often, there are days when I can't wait to get home from work to sit down and type up my thoughts on a restaurant, to get in front of the stove and try a new idea for a recipe, or to write a post just like this one, talking about why I love writing about food.
So despite a few columns on internet sites, some advertisements on my blog and the occasional nice perk, I don't make money off of food writing, but because I chased the dream a bit, I made a life from food writing.