Where to Eat in Tourist Areas of Chicago?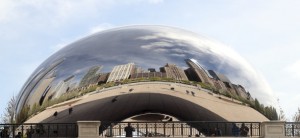 Consider this the food blogger's guide to Chicago. As I say on my About Page, being a GastroGnome is not about sitting idly on the front lawn of culinary cottages. Each year I tell my stories of trips to Beijing, Hanoi, and Mexico, but sometimes I leave out my favorite places right here in the U.S. No more! This is the latest installment of my 'Eating America' series, featuring the best eating around our fine nation.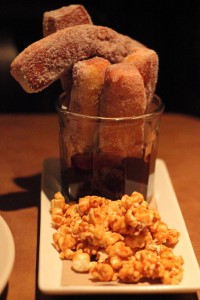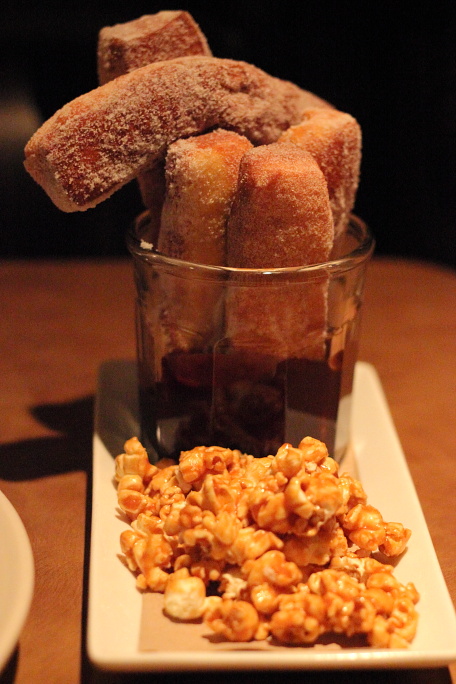 If you're in Chicago visiting, likelihood is you'll be around the tourist areas. And while getting out to neighborhoods like Wicker Park (home of The Bristol, the Violet Hour for cocktails, and Hot Chocolate–pictured, left–for dessert) is the simple matter of a cab or an El ride, sometimes you just don't want to go that far. So while the following might not be the BEST Chicago has to offer, they're damn good and they'll do while you're here.
Cafecito
A small spot tucked into the ground floor of an office building, Cafecito offers Cuban and other Latin American sandwiches. The ex-resident of Uruguay in me flinched when I saw the milanesa. It's a bit crowded with workers from nearby offices grabbing lunch, but it's a terrific Cuban at a good price, and it's not too far from the Millennium Park and the Architecture Foundation.
Slurping Turtle
is the Izakaya-style spot from Chicago's Japanese noodle master, Takashi. The ramen is obviously the must order here, as the noodles are as should be expected, superlative. Surprise runner-up, though, is the amazing nuggets of fried chicken, karaage style.
Bar Toma
is another casual place from a high-end Celebrity chef, this one Tony Mantuano from Spiaggia. It's a sprawling space, with bars, pizza counters, gelato and espresso stands, and enough seats for a small army. The salad was skipable, but burrata appetizer and the 'bomba' pizza were worth braving the giant restaurant when we needed something nearby.
A few final recommendations:
We stayed at the Affinia Hotel this trip, and it was a great value. It was right in the middle of everything, easy to walk to things, and easy to get cabs or to the El (subway system). Our room was huge, which was great for our four-day stay, to have a little room to spread out. The hotel was directly over one of the touristy Chicago pizza places, Gino's East, but this didn't really effect us except that our friend that lived nearby shouted at all the people waiting in line that they'd be better off going to Lou Malnati's (hint, hint, if you're looking for pizza suggestions).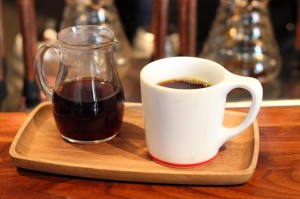 Our one complaint about it was that it was just a little further than we like to walk to get to our first cup of morning coffee at Intelligentsia. I promise, though, that the mile you cover is well worth it. It's in my top two favorite coffees in the country (I can't make the decision between it and Sightglass, out of San Francisco).
If you are there when they are running, you absolutely cannot miss the Chicago Architecture Foundation's boat tours. Interesting, funny, and on a boat. The trimvirate of tourist awesome, no? Well, either way, it's the best way to learn about the city from a sleepy river cruise and while away the time between lunch number three and dinner number one.
Wait! I'm not done yet!
Want more Chicago hints?
I had the best sources in amazing people like my friends Jessica, who led us on an epic food crawl of Wicker Park, Brian (the tourist yeller-atter), and Chris, who can find a drunk gal a good tamale like a fat kid finds cake.
But I also had a secret weapon: the LTH Forums 'Great Neighborhood Restaurants' map. Downloaded on to my phone, it meant that no matter where we were, we never had to eat bad food. Just pull up your location and learn you're next to a delicious bowl of birria (de Ocotlan) or that you pulled up in front of the best cocktail bar around (Violet Hour)