Part 1 of my food blogger's guide to Mexico: Eating well in Mexico City (aka D. F.)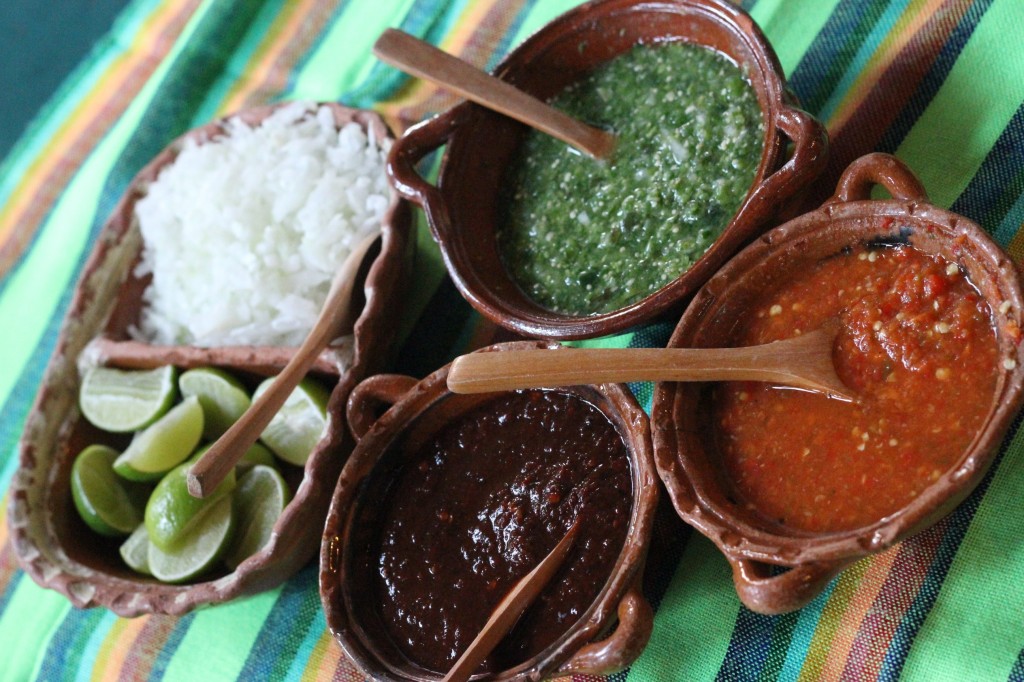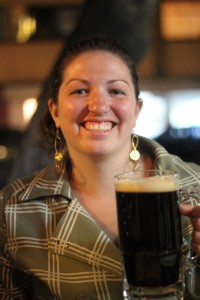 Mexico City just might be the ultimate food vacation destination. Oh, I'm enamored with Beijing myself, I enjoyed a little Hanoi, no lie, and I wouldn't turn down a return trip to Thailand either. Yet, if you asked me where you should go first, I'd direct you to Mexico City for incredible high-end cuisine at ridiculous bargain prices, for the well-known killer street food culture, and for a drinking scene that offers century-old traditional pulque next door to a modern microbrewery.
"Is it safe?" I had people ask me. Judging on a scale of cupcake shops per square mile (where we stayed I think we were at 5), yes it was safe. Obviously there are parts of town to avoid, but for the most part, that's not where the good food is offered. The good food goes where the people are willing to go.
We got our recommendations from all over: random people we met at the dog park across from our hotel, a fellow blogger who met us for coffee, our hotel's excellent staff, and sometimes we just guessed. It was hard, we found, to make a wrong turn into a taco stand. Admittedly we did stay away from certain types of places: Sushi, Italian food, and most anything else we could easily find in Seattle.

I can't recommend our hotel highly enough. The Red Tree House is luxury hotel in amenities, bed and breakfast in personality. There's a wine happy hour in the afternoons and the staff won't let you out the door without being sure you know what you're doing and where you're going. The only downside to this was I think I genuinely hurt their feelings every time I skipped the (included) breakfast, heading out in favor of street food instead. We had to stay elsewhere on the second leg here, since they were full, at a place I would not recommend nearly as much.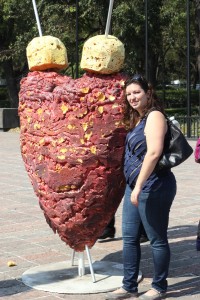 Mexico City's love of street food was on display in the form of public art, this just outside a giant park. It's rotating meat skewer with pineapple, as used to make tacos al pastor (pictured below), but in the shape of a heart. I heart it!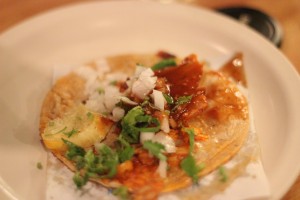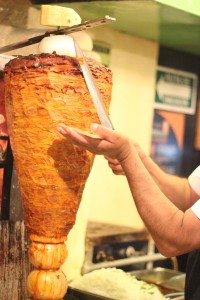 Stay tuned for Part Two of my love for Mexico City: a dive into street food.