1/8/13
Okay, people, listen up. I went to the French Laundry, and obviously I'm the most qualified person to offer this review, even though there are fifty one-star reviews already on the site, because this is going to be the first person to give a ZERO star review! FIRST ONE HERE! Also, I actually went to the restaurant, so that puts me a leg up on more than half of those silly one-star people.
I thought this place, was, like, super exclusive, or something? I was extremely angry that I got the exact day and time I wanted for my reservation (by following the instructions on this site) on my first try. This place must be getting commonplace. I have to take away a star for being so proletarian.
It lost the second star because we were thirty minutes late. I know it's not the restaurant's fault that we got stuck in traffic, and I'll admit the host was as gracious as could be, both when we called and when we got there. But that was stressful! Maybe if it were in San Francisco, I could give the star back.
I was going to give a star for letting me use the beautifully decorated toilet upstairs, but really, why is there a ribbon on my toilet paper? I can't wipe my ass with that. DEDUCTED.
By the time we got our first course, the restaurant only had two stars left. Sigh. What a useless restaurant.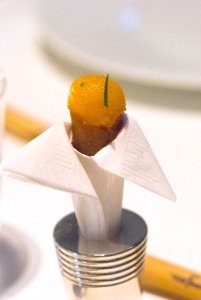 The amuse bouche was one of Chef Thomas Keller's most famous dishes, an ice cream cone of smoked salmon and crème fraîche. For the little girl who grew up with smoked salmon and cream cheese flowing through her veins, this was like Proust's madeleine. Unfortunately, the memory it brought up was my mother going "Stop eating all those bagels! How will you ever find a nice Jewish doctor if you weigh 300 pounds?"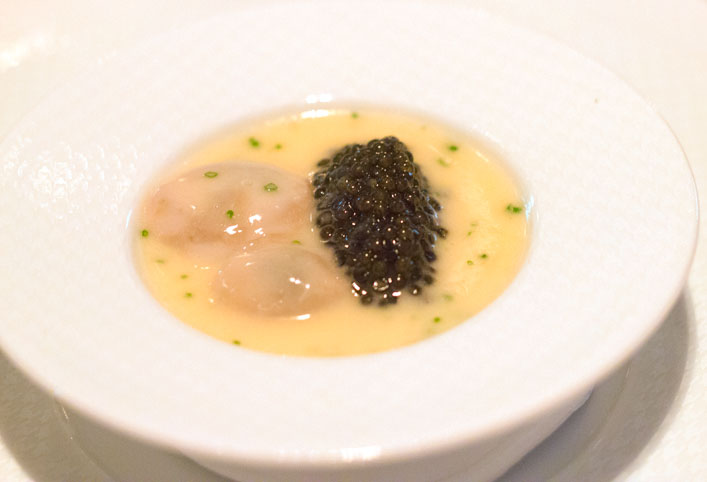 This was followed by another dish whose reputation preceded it, oysters and pearls. Now, I've never been one to complain about either oysters or pearls, and when some of the pearls are made of caviar, it's one of the best bites I've ever had. How good this dish is should earn a star back, but I've been talking to too many other, cooler food bloggers, and apparently they all ate this dish years ago. Thanks, French Laundry, for making me late to the party. MINUS A STAR.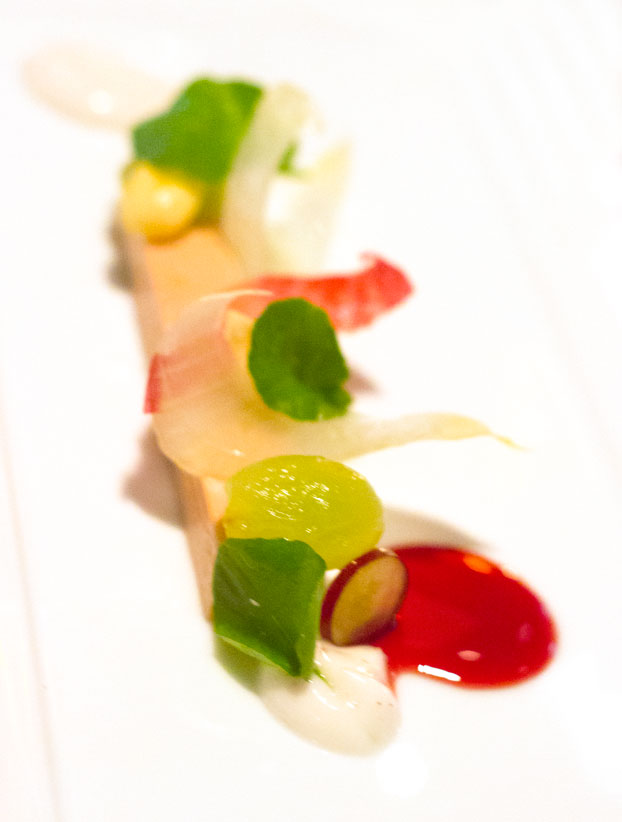 I wanted to give a star for serving me foie gras. So hotly anticipated, creamy soft torchon, so soon to be contraband, but then the waiter stole my toast part way through. Sure, the waiter set down a new piece of warm brioche (identical to my half-eaten one). And sure, the waiter told me "Chef doesn't think there's any sense in cold toast." Listen, Thomas, if I can call you that (I will), maybe I LIKE cold toast (I don't). BOOM. That's the sound of another star falling away.
In between courses, we were offered four choices of bread. This might not seem to be a problem for you, but it was for me. See, there were only two kinds of butter. Now, both butters were great, but why would you serve four kinds of bread with only two butters? Can't you count to four, Mr. Keller? Can't you?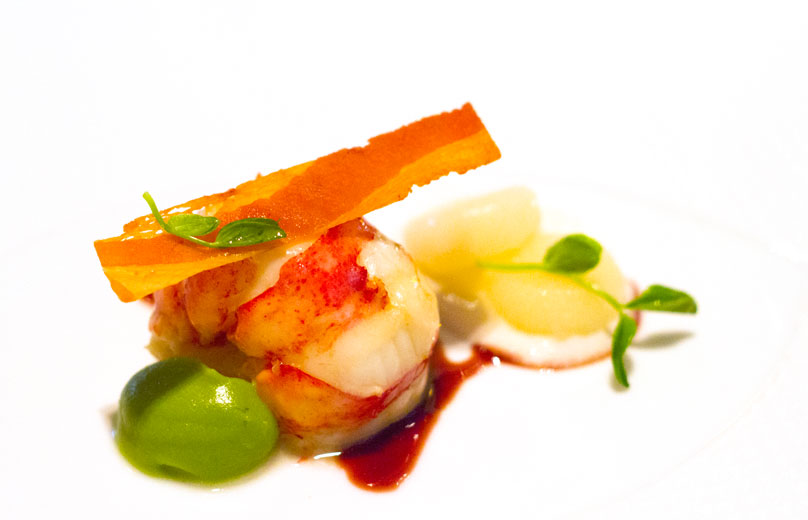 You don't need to count to four. You can count to zero, the number of stars left in my Yelp review. I mean, I guess some stuff was good. The lobster tail for example, tasted of the sweetness of the sea, if the sea were floated in a rich sauce that vaulted it high above the shoreline.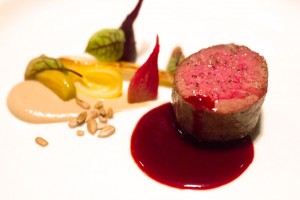 And our visit was timed perfectly for lamb. A dish that was such an epitome of May's finest food that the baby beets, sweet with spring soil, kick you a little on the way down for forgetting that meat, too, could be seasonal.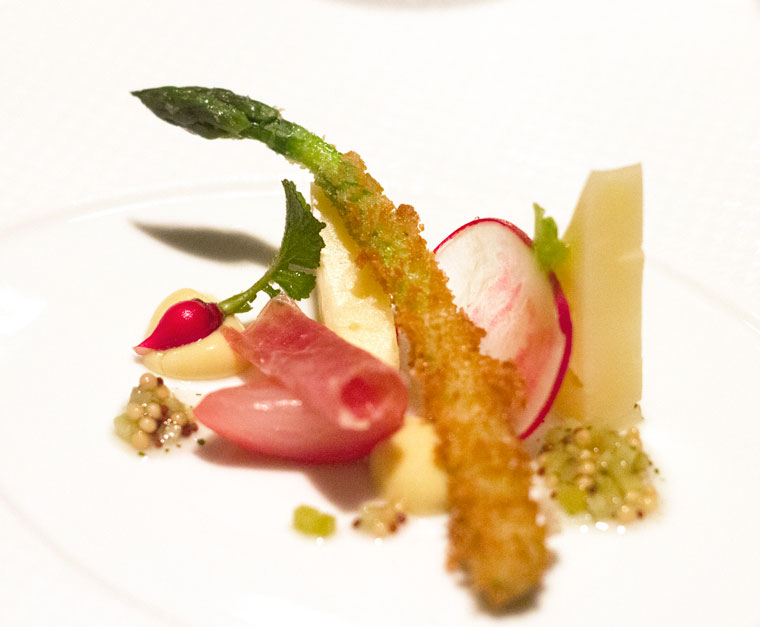 But this is Yelp, and I can't give stars for the cheese course. How does crispy fried asparagus and the tiniest radish in the world possibly make up for my waiter not knowing the answer to my question about the difference between two types of fish spoons????!!!!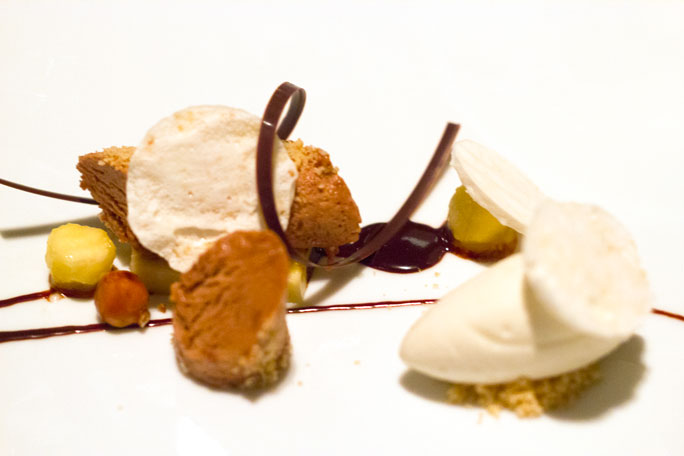 Or the desserts. All of them. Yes, the chocolate one, the strawberry one, the Coffee and Doughnuts, (another classic French Laundry dish that I'd heard so much about), the plate of chocolates, and the shortbread we were sent home with.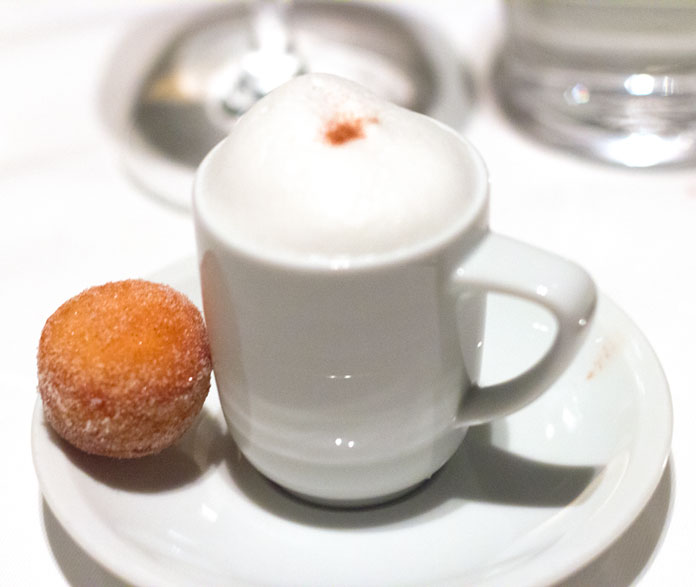 So sure, I ate my way through 14 different dishes, enjoyed every single second of it, drank impeccably-chosen wines paired by the restaurant, and generally felt regally wined and dined, but still, I'm afraid this Yelp Review is zero stars. That's five fewer stars than I give myself for being a good food snob.
That's also a gazillion dollars per star. In answer to the question everybody always asks: I try not to add up the cost of the meal. Between the food, the wine, the plane ticket, and the car, it's hard to say 'this was the price of the meal.' No, it was the price of the experience. I'm not inspecting it too closely, I'm not analyzing how many pennies I paid per minute, but I will say I enjoyed my experience. If knew then what I know now, I would do it again in a heartbeat. It was an amazing experience, starting with the reading out loud of select one-star Yelp reviews on the car ride up to Yountville.