America loves the cock. The big red bottle with the outline of the rooster on it has climbed to bacon-esque levels of zeitgeist, and to be quite frank, I'm over Sriracha. As a heat-hound, I crave spiciness in every meal, and as an educated eater, I also want flavor. In the world of over blown excitement over it, I think that the Oatmeal nailed the Sriracha problem much better than Bon Appetit's 25 ways to use Sriracha. Oatmeal understands that the powerful yet unexciting flavors of Sriracha are best used to cover for poor quality and bad technique, while Bon Appetit encourages readers to use it to create 25 dishes that likely all taste the same.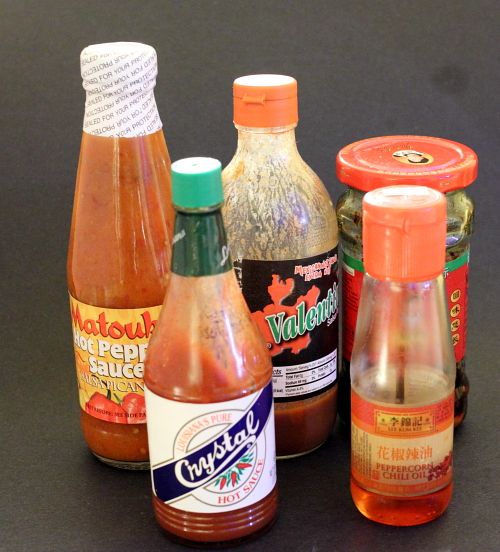 If you're interested in making your food both spicy AND delicious, I recommend you trash the fashionable red bottle, and find a sauce that matches your meal. The sauces below are the five sauces I like best that are also widely available throughout the U.S. (and on Amazon–follow the affiliate links to purchase and you're supporting your local food blogger!)
So there it is. Of the 30 or so varieties of hot sauce currently in my house, these are the ones I recommend to help cut yourself off from Sriracha cold turkey. I have another few I would love to tell you more about–but you can't buy them. Sauces brought by friends, purchased in tiny restaurants, or from faraway lands. More on those later. In the meantime, what is your go to spicy sauce?