Here in the U.S. there's a general feeling that France is the star of the dining scene. Sure, we're doing our best, and we've come of dining age, but the real masters, with their mother sauces and generations of heritage, are in France. Just like US Weekly's celebrity spying, column Stars, They're Just Like Us, what I learned on my recent trip to Paris and Avignon is that when it comes down to it, the French? They eat just like us. 
They serve out-of-season tomatoes: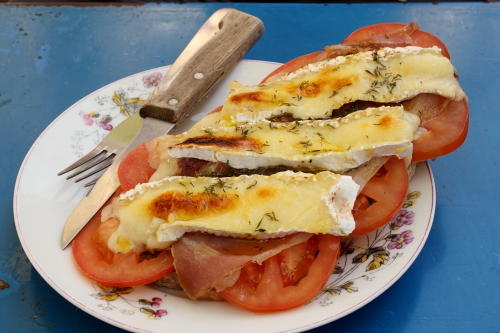 Only theirs are smothered in broiled Brie.
They shop at Farmers Markets: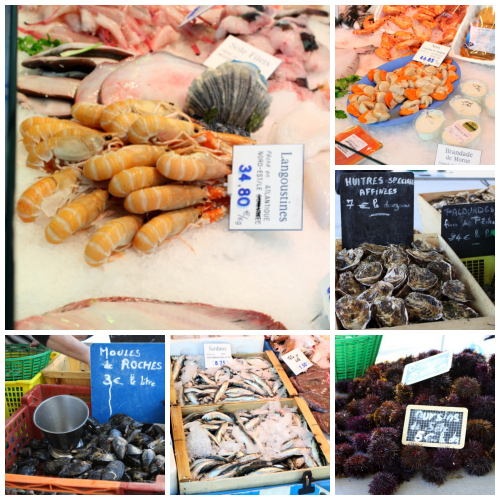 They like to picnic: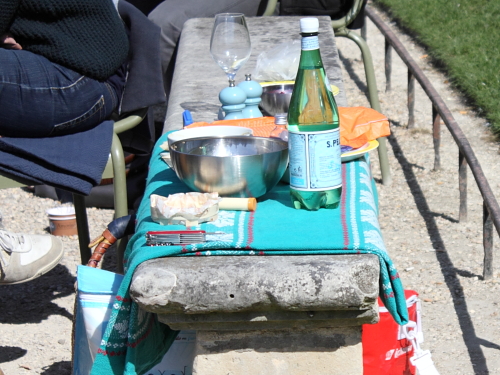 Things I need for my next picnic basket: wine glasses, fancy water, matching turquoise salt and pepper grinders.
Sometimes they just want a nice salad for lunch: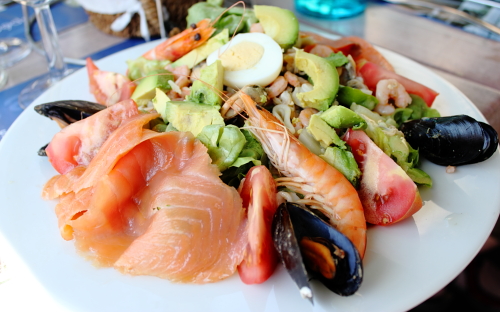 They like to eat cheese: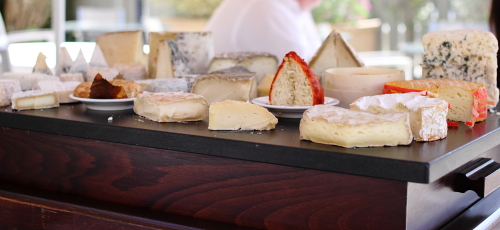 Just like us. Only maybe a little better.